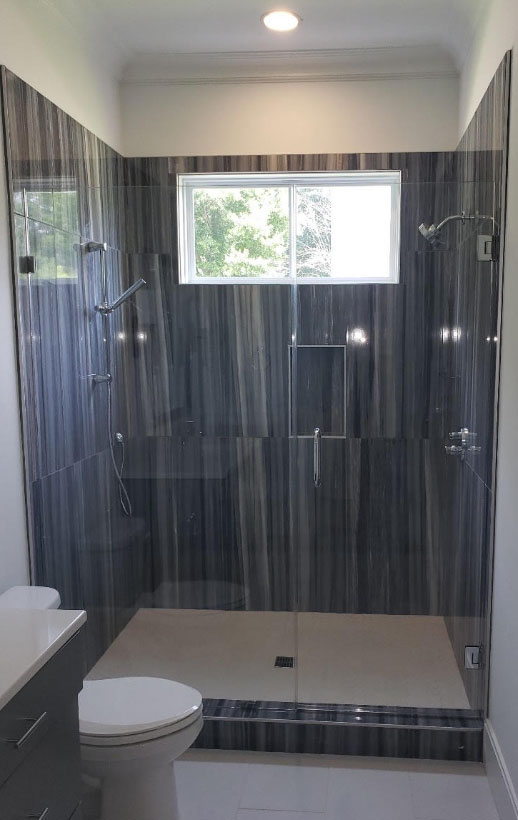 Preferred Flooring & Tile Installations for Summer 2022
August 8, 2022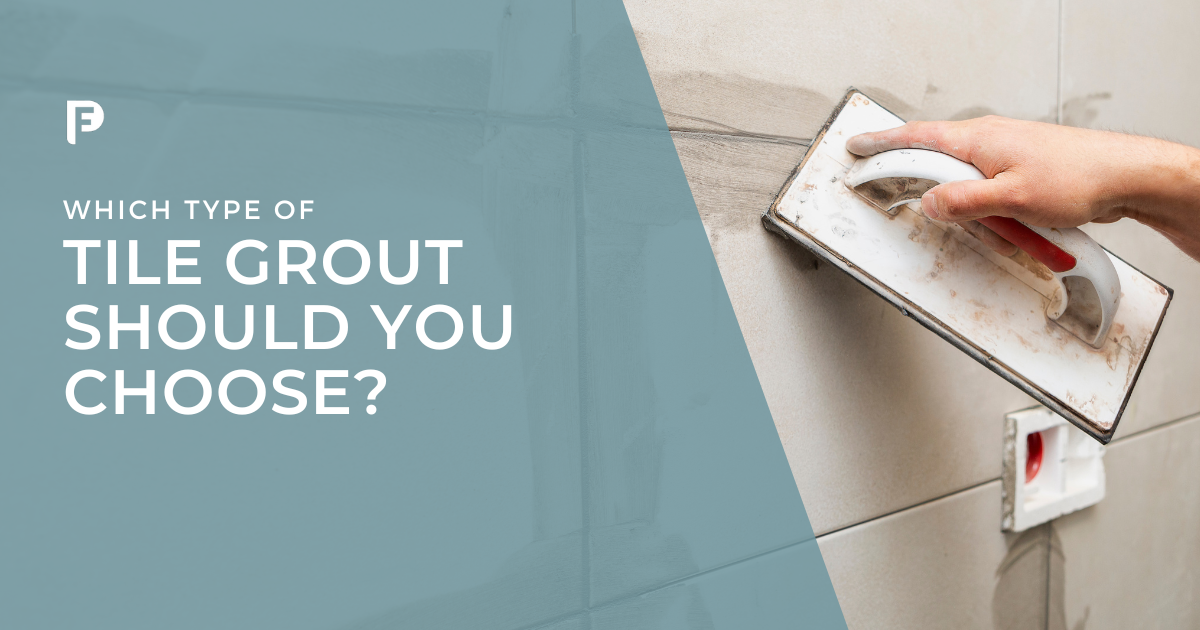 Which Type of Tile Grout Should You Choose
December 29, 2022
So, you are looking to install new flooring! Congrats! Remodeling your home is an exciting endeavor and the right flooring can really change the look and feel of any home.
Ultimately you want the luxury flooring of your dreams installed without any fuss, but when it comes to flooring, there's a lot to consider. Here are the top things you need to know before getting new flooring installed in your home.
Start With The Right Flooring Contractor
Finding the right residential flooring contractor shouldn't hold you back from improving your home and having a good experience while doing it. Here are some tips to help you find a trustworthy and reputable residential flooring contractor that will set you up for a good installation.
When selecting a contractor, here are some questions to ask:
Do they have reviews?

Check them out online and on social media to see if people are happy with their work. If so, then that's good news! If not, then maybe find another company that can get it done right.
Check out Preferred Flooring's google reviews!

What kind of references can they provide?

References are great because they give you an idea of what kind of work they've done before and how well it turned out (and whether or not someone was satisfied).

Can they share photos of recently completed work?

Ask to see photos of their completed work. Most contractors have a portfolio of work that they carry with them for quick and easy sharing.
Choose the Right Luxury Flooring Products
Imagine your home with new flooring. It's fresh, it looks beautiful, and you feel good about it. You make a point to show off your new floors to every guest who comes over—and they always love them! But you keep asking yourself "What flooring products should I choose?"
The process of choosing new luxury flooring can seem overwhelming at times because there are so many different styles, materials, and colors available today. At Preferred Flooring & Tile in Raleigh North Carolina, we help simplify this process for you by taking the guesswork out of finding what is best for each individual situation.
As an experienced residential/commercial remodeling contractor we offer free consultations as well as design services tailored specifically to each client's unique needs.
If you need help taking the stress out of your home remodeling project, think about choosing a contractor that can help guide you in the design process and find the right luxury flooring products for you.
What to Consider Before Scheduling Your Floor Installation
Once you have found the right contractor and the right luxury flooring products for your home renovation, it is time to consider what you need to do before scheduling your installation:
Finalize Your Design Plans for Moldings and Baseboards
Make sure you and your flooring contractor are on the same page about the work that will need to be done to your moldings or baseboards. In most installations, Baseboard moldings will be left in place. Installers will work with the molding, but should not be responsible for breakage. In some cases, door casings may need to be cut to accommodate your new flooring
Talk to your contractor and ask if the size of your door casings is too short for the new product going into your home. Arrangements will need to be made by a carpenter to extend or replace the door casings to fit properly.
Plan to Replace or Rewire Cables
If any wires, phone lines, or internet cables could be in the way of your new flooring installation, it is important to mention this to your contractor. If there is a need for rewiring or repositioning important cables your contract will most likely recommend that you contact a professional electrician for any sensitive type of wiring or cabling.
Consider the Size of your Current or New Doors
Discuss with your installer whether you will need to remove hinged doors and replace them after your new flooring is installed. If your new flooring is thicker than your old flooring, your doors will need to be trimmed for proper clearance. In this instance, ask for the doors to be left off their hinges so you or a hired carpenter can trim the doors.
What to Do Before Installation Day
Now you are prepping for the day your new luxury flooring gets installed. Here are some of the things you will need to do before your installers arrive:
Remove all furniture from the room
Remove all items from furniture tops, shelves, bookcases, etc.
Remove all bed coverings, fragile items, lamps, mirrors, wall hangings, knick-knacks, etc.
Disconnect and remove all appliances, computers, stereos, televisions, or other electronic equipment.
​​If you plan on painting your home, complete all painting of walls, ceilings, window frames, etc. at least 24 hours before your new flooring is installed.
What to Do on Installation Day
Hopefully, on flooring installation day you are giddy with excitement, but there are a few things to make sure you are ready for:
Ensure the room is clean and free of debris.
Ensure the room is dry.
Keep the area at a comfortable temperature for the installers and your chosen flooring products.
Keep pets and children safely away from the installation site.
Depending on the project, more things may be required of you as the homeowner. Make sure to talk with your contractor about what they expect you to be responsible for before installing your new floor, on the day of installation, and after they leave you with your beautiful new floors.
Homeowner's Flooring Installation Prep Checklist
Installing a new floor for your home remodel is exciting, it changes the look and feel of your home. Whether you already have your installation scheduled or you are still searching for the right flooring style, it is good to know what is involved with a new floor installation.
We recommend you start considering now what you need to do to plan for installation and minimize disruptions for you and your installation team. Utilize our easy-to-use Homeowner's Flooring Installation Prep Checklist to guide you in your preparation for installation day.
Get Expert Advice on Which Flooring Products to Choose
We hope that these tips have helped you make sense of the process of having new luxury flooring installed in your home. There are many factors to consider when making a decision about what type of flooring will be right for your home, so it's important that you take time out to research all options before deciding on any particular type or brand. When it comes time to get started with installation day, be sure to follow our tips above and everything should go smoothly!
Still unsure about what to expect when you get new flooring installed in your home? Bring in the experts from Preferred Flooring & Tile. Visit our design center, located in Raleigh, North Carolina and you'll find a helpful team ready to answer your questions and guide you toward the best installation experience. Contact us now to learn more.