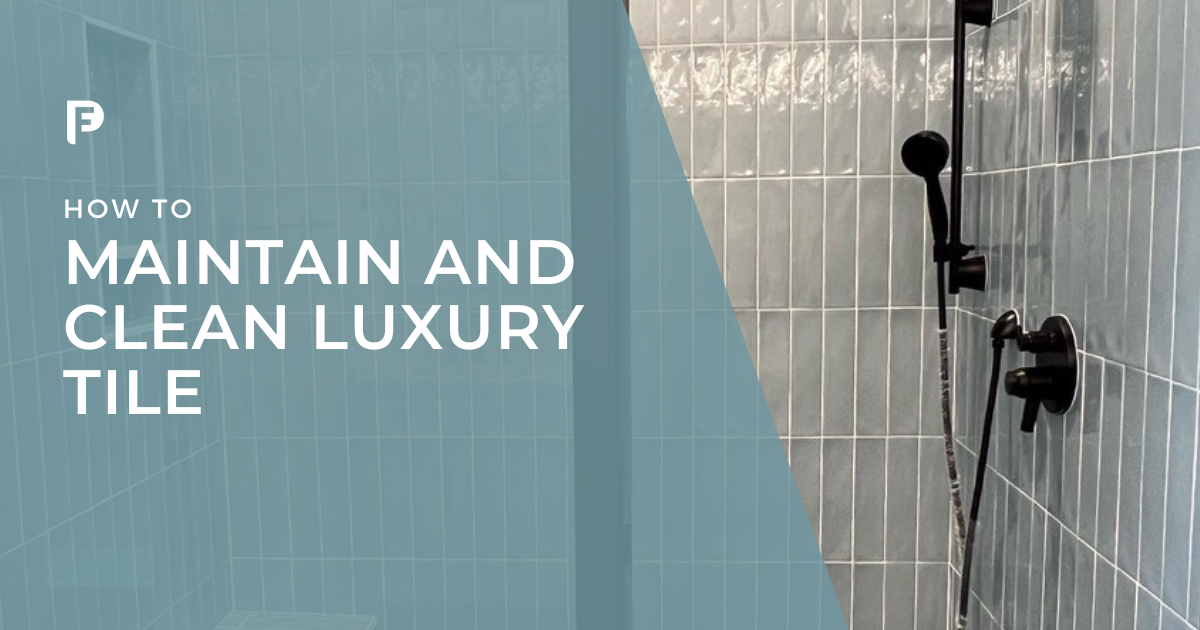 How to Maintain and Clean Luxury Tile
March 16, 2023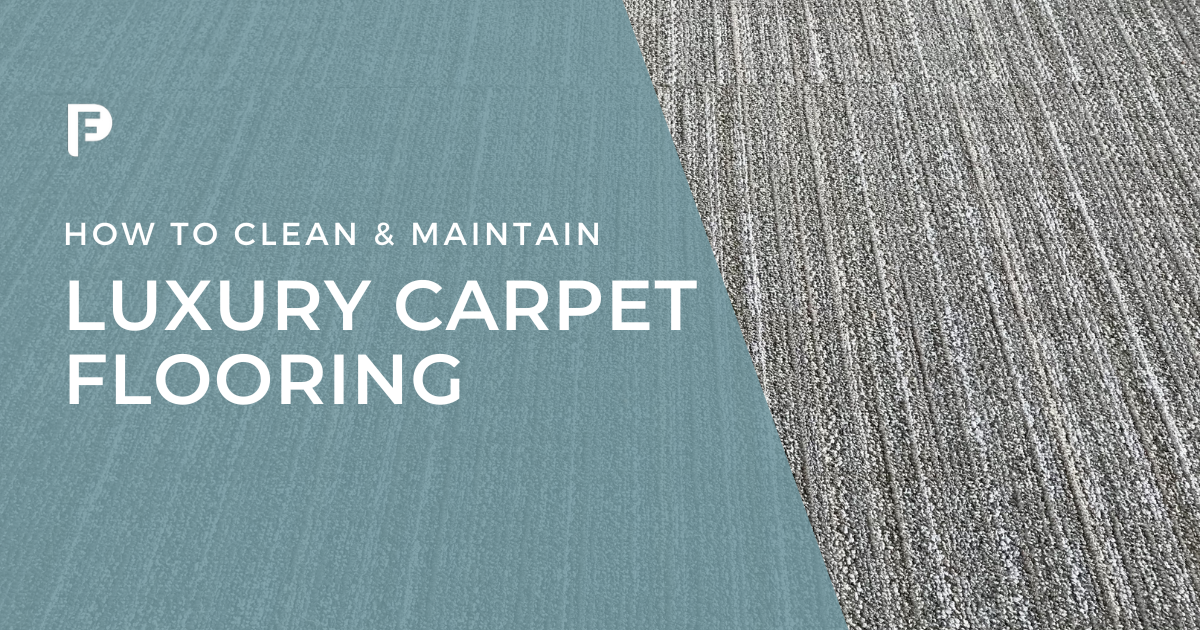 How to Clean and Maintain Luxury Carpet
June 6, 2023
Luxury Vinyl Plank (LVP) is a popular floor covering, designed to resemble hardwood, stone, or tile floors. LVP is made up of two rigid core composites, Wood Plastic or Polymer Composite Core (WPC) or Stone Plastic or Polymer Composite Core (SPC), and is highly durable, affordable, and easy to care for.
However, to ensure the longevity and appearance of your LVP, it is essential to follow proper cleaning and maintenance guidelines. In this article, we'll take a look at some tips and product recommendations from Preferred Flooring & Tile in Raleigh, NC to help you keep your luxury flooring like new.
Tips for Cleaning & Maintaining Your LVP Flooring
Here are seven tips to keep your LVP floors looking new for years to come:
1. Sweep and vacuum regularly
Daily sweeping or vacuuming of your LVP floors will prevent dirt, dust, and debris from accumulating and scratching the surface. Use a soft-bristled brush attachment to vacuum, and avoid using a vacuum with a beater bar that can damage the floor. A microfiber mop can also be used to sweep away dirt and debris.
2. Use a pH-neutral cleaner
Use a mild, pH-neutral cleaner for regular maintenance of LVP floors. Avoid using soap-based detergents, abrasive cleaning solutions, bleach, vinegar, or wax.
Bona Professional Floor Cleaning Kit is a safe and effective option for LVP floors. The Bona Pro Series Luxury Vinyl Floor Cleaner is pH-neutral and helps protect the wear layer from being stripped away over time.
3. Avoid steam cleaning
While LVP flooring is impervious to moisture, it is not recommended to use steam cleaning or wet mopping. The pressure of a steam cleaner can drive moisture down through the seams, damaging the wooden subfloor. Instead, use a damp mop with a mild detergent solution or cleaning pads.
4. Use protective mats
Place protective mats at entryways, in high-traffic areas, and under furniture to prevent damage to your LVP floors. Mats will help trap dirt and moisture, preventing them from scratching the surface. Avoid using rubber-backed or non-ventilated mats, which can damage the floor.
5. Wipe up spills immediately
Clean up spills immediately to prevent them from seeping into the seams of the LVP floor. Use a soft, damp cloth to wipe up spills, and avoid using abrasive cleaning solutions or scrubbers.
6. Avoid harsh chemicals
Avoid using harsh chemicals, including ammonia, bleach, or abrasive cleaners that can damage the surface of the LVP. These chemicals can strip away the protective layers and cause discoloration or fading.
7. Repair damaged planks
If a plank becomes damaged, it is important to replace it immediately. Disassemble the floor from one wall up to the damaged plank, install a replacement plank, and reassemble the floor. It is recommended to purchase extra planks for future repairs.
LVP Cleaning Product Recommendations
When it comes to cleaning your new LVP floors it is important to keep in mind which cleaning products and tools are safe to use.
Preferred Flooring & Tile in Raleigh, NC recommends using Bona Professional Floor Cleaning Kit as well as their Bona Pro Series Luxury Vinyl Floor Cleaner. pH Neutral cleaners like this are the most effective in maintaining your floor's appearance over time and protecting the wear layer from being stripped away over time.
Products to avoid using on your LVP floors:
Soap-based detergents.
Abrasive-composed cleaning solutions or products. (Steel wool)
"Mop & Shine" products
Wax
Bleach. (Unless diluted heavily, but still do not recommend)
Vinegar
Steamers or steam mops.
Get Expert Advice on Which LVP Products to Choose
By following these tips and using the recommended products, you can keep your Luxury Vinyl Plank flooring looking beautiful for years to come. If you have any questions about cleaning and maintaining your flooring, contact Preferred Flooring & Tile in Raleigh, NC, for expert advice and support.
Visit our design center, located in Raleigh, North Carolina, and you'll find a helpful team ready to answer your questions and guide you toward the best luxury flooring and tile installation. When you make your flooring selection appointment be sure to ask us about our cleaning and maintenance recommendations.